ABOUT HELEN
Helen is an accomplished musician who was classically trained on piano and flute before changing to the harp. As a professional harpist Helen enjoys playing at special events and functions and there have been many highlights. Those that stand out are playing harp at Indian Diwali events (5 consecutive years) which attracted audiences of up to 600 people; at the Bunbury Regional Entertainment Centre at various events both solo and with the Philharmonic South West Orchestra; presenting at harp camps; and of course many weddings with some very interesting locations!
Helen is a Certified Clinical Musician and has a university degree in psychology and combines this with her musical experience to provide therapeutic music to those wanting the healing and health-giving benefits of the harp.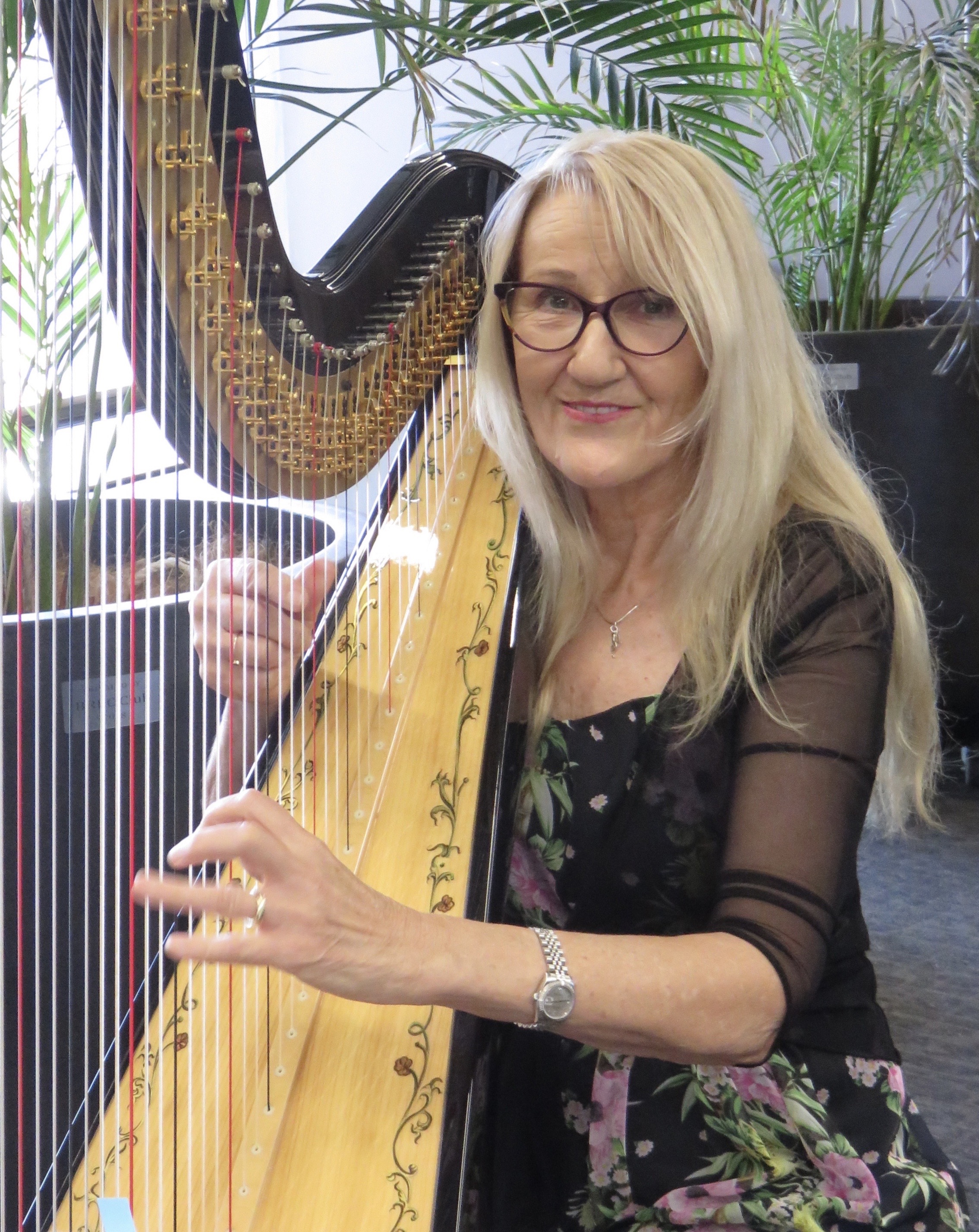 Since 2010 Helen has been presenting Harp Meditation sessions at a cancer support centre. After many years of participants asking for a CD they could listen to at home, Helen recorded an album titled "Drifting...with HarpSounds". The music was specifically chosen to help people relax and unwind, and particularly those having difficulty sleeping. You can listen to a short clip of each song on the Sample Music page.
At the World Harp Congress in Sydney in 2014 Helen was part of the WINDHARP Project and a highlight of the WHC Harp Congress. Helen was one of ten harpists from Australia and New Zealand playing an Australian made lever harp. The WINDHARP performance consisted of sounds from the Australian landscape woven into a scored composition, set into an interactive sound sculpture.
Helen has completed two harp teaching seminars conducted by Alice Giles and teaches harp to students of all ages.