Healing Music
Therapeutic music is live acoustic music tailored to the needs of a patient and/or groups. As a Certified Clinical Musician, Helen is qualified to play live music for the benefit of patients at their bedsides in hospital, hospice, home care and nursing home settings.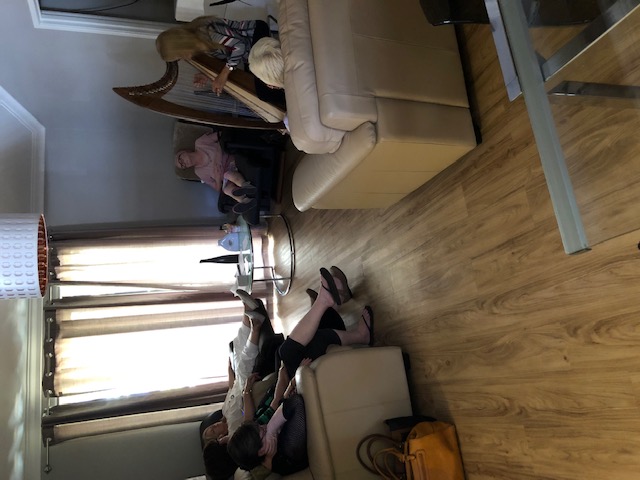 Clinical Musicians provide therapeutic music and use the inherent healing elements of live music and sound to enhance the environment for patients in healthcare settings. The intention is to alleviate the physical, mental and emotional suffering that can accompany illness, trauma and the end stages of life.

It is also used as a tool to promote healing – as opposed to curing – by bringing the body, mind and spirit into balance. Theraputic music considers healing is a holistic view of human health pertaining to all aspects of the human being – mental, physical, emotional and spiritual wholeness – not just the physical aspect in support of traditional medicinal practices.
Therapeutic music is non-prescriptive and passive. The Clinical Musician uses the artistic application of the elements of live music and sound to provide an environment conducive to the healing process. This differs from Music therapy which is prescriptive and interactive.

The music therapist uses musical instruments and music making as a therapeutic tool primarily to rehabilitate the normal functions of living and improve quality of life through studying and promoting measurable changes in behaviour.
Helen currently provides therapeutic harp music at Solaris Cancer Care, regional hospitals and nursing homes around the south west.